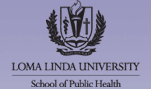 Title:
The effect of pecans ingestion on plasma levels of nutrients, polyphenolic compounds and biomarkers of antioxidant status in human volunteers

Summary: The consumption of pecans results in favorable reductions in plasma lipids and lipoproteins. These changes have been attributed to the unique lipid profile of pecans. However, the health benefits of pecans may not be limited to blood lipid changes. Pecans are rich in tocopherols and phenolic substances which may potentially contribute to the body's antioxidant defenses. Given the importance of antioxidant protection in modulating the ravages of heart disease, diabetes, cancer and aging, this study examined the postprandial effects of pecan test meals on in vivo changes in plasma polyphenolic levels, lipid peroxidation and biomarkers of antioxidant status.
Sixteen healthy adults were recruited for participation in the study. Three interventions of four days each were conducted. For two days subjects were fed a polyphenol-free diet. On the third day fasting blood was collected and then the subject was given breakfast with either pecans providing 75% of energy or a control diet. The remaining 25% of energy came from a refined carbohydrate source. Pecans were either in the form of a smoothie or as whole pecans. Four blood samples were drawn throughout the morning followed by a polyphenol-free lunch. Two more blood samples were drawn in the afternoon followed by a polyphenol-free dinner. Urine was also collected throughout the day. On the fourth day fasting blood was drawn and the subjects were served a normal breakfast.
Publications:
Hudthagosol C, Hasso Haddad E, McCarthy K, Wang P, Oda K, Sabaté J. Pecans acutely increase plasma postprandial antioxidant capacity and catechins and decrease LDL oxidation in humans. J Nutr 2011;141:56-62. full text
Presentations:
Hasso-Haddad E, McCarthy K, Hudthagosol C, Oda K, Sabaté J. Inhibition of postprandial LDL oxidation following a pecan meal. 19th International Congress on Nutrition, Bangkok, Thailand, October 2009. abstract
Hudthagosol C, Haddad E, Oda K, Sabaté J. Antioxidant capacity of plasma and urine following pecan containing meals. 19th International Congress on Nutrition, Bangkok, Thailand, October 2009. abstract
Hudthagosol C, Hasso-Haddad E, Rajaram S, Oda K, Sabaté J. Effect of a pecan meal on postprandial plasma concentrations of hydro- and lipophilic oxygen radical absorbance capacity (ORAC) in human volunteers. Experimental Biology 2009, New Orleans, LA, April 2009. abstract
McCarthy K, Gaban-Chong N, Hudthagosol C, Oda K, Sabaté J, Hasso-Haddad E. Pecan-enriched meal inhibits postprandial LDL oxidation in healthy subjects. Experimental Biology 2009, New Orleans, LA, April 2009. abstract
Date: 2008

Funded by: The National Pecan Shellers Association