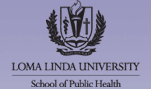 Title: The Effect of Walnuts Compared to Fish on Lipids and Fatty Acids in Blood
Summary:
It has been demonstrated that regular consumption of fish and of plant foods produce significant benefits to heart health because each has a high degree of n-3 fatty acids. However, each derives the n-3 fatty acid from a different source. Fish are rich in EPA/DHA (eicosapentaenoic acid/docosahexanoic acid) while ALA (alpha linolenic acid) is abundant in some plant foods, mainly nuts. Based on previous research, we implemented a study to examine the differential effects that various n-3 fatty acid sources in the diet have on blood lipid levels and other coronary risk factors.
This study was a carefully controlled feeding study that spanned the course of 14 weeks. It was completed with 25 participants between the ages of 20 and 65. All participants were randomly assigned to one of three groups: the control group, the walnut-rich group, or the fish group. The study diets closely followed the recommendations of the American Dietetic Association Food Guide pyramid. Those in the fish diet group and walnut-rich group consumed the same diet as that of the control group with minor modification. The fish group received an omega-3 rich fish as a substitute for the meat in the control diet for two days a week. The walnut-rich diet group consumed approximately 1.5 grams of walnuts each day in addition to their control diet, which was adjusted accordingly. All diets maintained the same caloric levels and nutrient proportions and were tailored appropriately to meet each participant's nutritional requirements as determined via anthropometric measurements and activity levels. Participants remained in their designated group for 4 weeks at that end of which time blood and urine samples were collected following a 12-hour fast. The groups then switched to one of the other two remaining diets and the process began again until each participant completed all three diets phases.
When compared to the control and fish diets, the walnut diet significantly reduced total cholesterol by 10.8 mg/dL and 18.1 mg/dl and LDL cholesterol by 10.9 Mg/dL and 16.5 mg/dL, respectively. The fish diet significantly increased plasma total and LDL cholesterol compared to the control and walnut diets. The fish diet significantly increased HDL cholesterol and decreased triglyceride compared to both the control and walnut diets. The ratios of total cholesterol: HDL, LDL:HDL and apo B:apo A-1 were all significantly lower after the walnut diet compared to the control and fish diets. The apo B levels decreased after the walnut diet compared to the other two diets, while no differences were observed for apo A-1.
Publications:
Rajaram S, Hasso-Haddad E, Mejia A, Sabaté J. Walnuts and fatty fish influence different serum lipid fractions in normal to mildly hyperlipidemic individuals: a randomized controlled study. Am J Clin Nutr 2009;89:1657S-1663S. full text
Presentations:
Rajaram S, Nguyen L, Mohan S, Oda K, Sabaté J. The effect of altering n-6:n-3 ratio using plant and marine sources of n-3 fatty acids on biomarkers of bone turnover. Experimental Biology 2010, Anaheim, CA, April 2010 [FASEB J 2010;24:937.7] abstract
Nguyen L, Rajaram S, Mohan S, Sabaté J. Effect of plant and marine sources of n-3fatty acids on markers of bone turnover in healthy adults. Experimental Biology 2010, Anaheim, CA April 2010 [FASEB J 2010;24:946.7]. abstract
Haddad E, Rajaram S, Mejia MA, Hudthagosol C, Chiang Y, Tanzman J. Effect on plasma fatty acids with walnuts or fish. Experimental Biology 2006, San Francisco, CA, April 2006. [FASEB Journal 2006, 20(4):A1026.] abstract
Tanzman J, Haddad E, Rajaram S, Sabaté J. Effectrs of fish an dwalnuts on LDL-C and triglycerides:Influences of BMI and baseline lipids. Experimental Biology 2006, San Francisco, CA, April 2006.[FASEB Journal 2006, 20(5):A1027].abstract
Rajaram S, Haddad E, Mejia MA, Nguyen L, Tanzman J. Effect of fatty fish vs walnuts on serum lipids in healthy adults. Experimental Biology 2006, San Francisco, CA, April 2006. [FASEB Journal 2006, 20(4):A1026.] abstract
Sabaté J, Tanzman J, Haddad E, Rajaram S. Effects of N-3 fatty acids of marine or plant origin on serum triglycerides and LDL-cholesterol: Influences of initial BMI and LDL-cholesterol values. World Congress of Cardiology, Barcelona, Spain, September 2006. abstract
Yu-Lan Chiang, Ella Haddad, Sujatha Rajaram, David Shavlik, Joan Sabaté. The effect of walnuts compared to fatty fish on eicosanoids and cytokines in blood. Experimental Biology 2007, Washington, DC, April 2007. [FASEB Journal 2007, 21(6):A740.] abstract
Date: 2005

Funded by: The California Walnut Commission