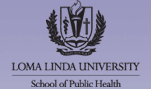 Title: Comparing different types of omega-3 fatty acids on selected coronary heart disease risk factors in healthy adults
Summary:
The n-6/n-3 fatty acid (FA) ratio has increased in the Western-style diet to 10–15:1 during the last century, which may have contributed to the rise in cardiovascular disease (CVD). Prior studies have evaluated the effects on CVD risk factors of manipulating the levels of n-6 and n-3 FA using food and supplements or investigated the metabolic fate of linoleic acid (LNA) and a-linolenic acid (ALA) by varying the n-6/n-3 ratios. However, no previous studies have investigated the potential interaction between diet ratios and supplementation with eicosapentaenoic acid (EPA, 20:5n-3) and docosahexaenoic acid (DHA, 22:6n-3).
In this study, a factorial design approach was used with adults (n = 24) in a controlled feeding trial to compare the accretion of EPA and DHA into red blood cell membranes (RBC) by adding a direct source (algal oil supplement) of EPA and DHA in a diet with a 10:1 versus 2:1 ratio of n-6/n-3 FA. Subjects were randomized into 8-week crossover diet sequences and each subject consumed three of four diets [10:1, 10:1 plus supplement (10:1 + S), 2:1 and 2:1 + S]. LNA and ALA intakes were 9.4 and 7.7%, and 1.0 and 3.0% during the low and high ALA diets, respectively. Compared to the Western-style 10:1 diet, the 2:1 diet increased EPA by 60% (P\0.0001) in RBC membranes without the direct EPA source and a 34% increase (P = 0.027) was observed with the 10:1 + S diet; however, DHA levels increased in both diet ratios only with a direct DHA source. Shifting towards a 2:1 diet is a valid alternative to taking EPA-containing supplements.
Publications: Wien M, Rajaram S, Oda K, Sabaté J . Decreasing the linoleic acid to a-linoleic acid diet ratio increases eicosapentaenoic acid in red blood cell membranes in healthy adults. Lipid 2010;45:683-692. full text
Presentations:
Wien M, Oda K, Rajaram S, Haddad E, Sabaté J. Effect on serum lipids and lipoproteins of diets enruch with a terrestrial (flaxseed) versus algal-oil (V-Pure®) source of n-3 fatty acids in healthy adults. Experimental Biology 2010, Anaheim CA, April 2010. [FASEB J 2010;24:210.4]. abstract
Sabaté J, Wien M, Rajaram S, Haddad E. A factorial design feeding study to evaluate the effects of a-linolenic acid versus eicosapentaenoic acid and docosahexaenoic acid on serum lipids in healthy adults. Experimental Biology 2010, Anaheim CA, April 2010. [FASEB J2010;24:210.5] abstract
Rajaram S, Nguyen L, Mohan S, Oda K, Sabaté J. The effect of altering n-6:n-3 ratio using plant and marine sources of n-3 fatty acids on biomarkers of bone turnover. Experimental Biology 2010, Anaheim, CA, April 2010 [FASEB J 2010;24:937.7] abstract
Mazhar W, Wien M, Sabaté J. Effects of a a-linolenic acid versus eicosapentaenoic acid and docosahexanoic acid on mood status in healthy adults. Experimental Biology, 2010, Anaheim, CA, April 2010 [FASEB J 2010;24:323.6] abstract
Teo CC, Grakov S, Chiu H, Oda K, Sabaté J. Effect on blood pressure of diets enriched with different sources of n-3 fatty acids in adults. American Public Health Association, Philadelphia, PA, November 2009 abstract
Sabaté J, Wien M, Oda K, Rajaram S, Haddad E. Effect of red blood cell membrane fatty acids of diets enriched with different sources of n-3 fatty acids in healthy adults. Experimental Biology 2009, New Orleans, LA, April 2009. abstract
Teo CC, Grakov S, Chiu H, Oda K, Sabaté J. Effect on blood pressure of diets enriched with different sources of n-3 fatty acids in healthy adults. Experimental Biology 2009, New Orleans, LA, April 2009. abstract
Date: 2007
Funded by: The Center for Health and Nutrition Research at UC Davis